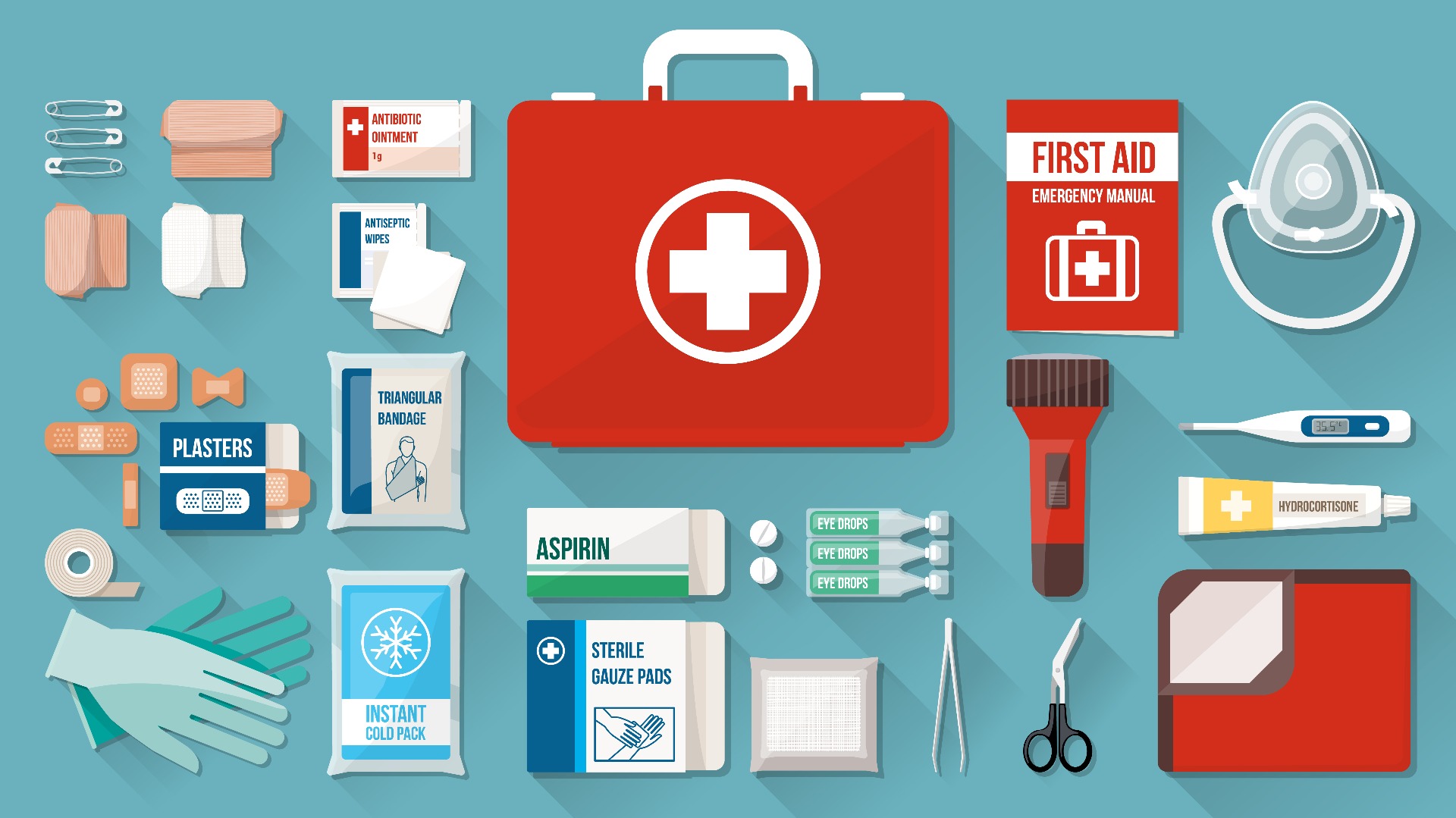 First aid kits are designed to manage all types of injuries, in most first aid kits you will find supplies to treat cuts, burns, scrapes, sprains and many other common ailments. All homes, cars, leisure centres and workplaces should have first aid kits. Find out what supplies you need to keep in your first aid kit.
Your first aid kit should be locked and kept in a cool, dry place out of the reach of children. The medicines should be checked regularly to make sure they're within their use-by dates. It may also be useful to keep a basic first aid manual or instruction booklet with your first aid kit.
A basic first aid kit may contain:
Plasters in a variety of different sizes and shapes, cover scrapes and cuts, helping to stem bleeding and offer some protection to wounds to prevent infection. There are different types of plasters, working with food would require you to use blue plaster and gel plasters are used to protect blisters.
Bandages can reduce swelling, restrict movement, and provide support to the muscles, bones, and joints. Certain hand injuries may heal better when bandaged.
Small, medium and large sterile gauze dressings. Sterile gauze is the basic tool used to stop bleeding and keep wounds clean. It treats small to medium cuts, burns, scrapes, and other wounds.
At least 2 sterile eye dressings. Sterile Eye Dressing is suitable for minor eye injuries and provides initial protection from possible infection.
Eyewash and eye baths are also known as saline solution, which is used to rinse eyes when they become contaminated with a substance. Having an eyewash in your first aid kit allows the patient to quickly flush their eyes removing the foreign solution immediately after the accident.
Safety pins can be used to secure a piece of material over a wounded and bleeding arm or leg. They can even be used to help keep a severe wound closed in place of stitches in dire circumstances.
Disposable sterile gloves offer an added barrier against infection in a first aid situation. First aiders must carry disposable, latex-free gloves at all times. The first aider should wear them whenever there is a likelihood of contact with bodily fluids.
Tweezers can be used to remove debris such as grass, dirt, or splinters from a wound. They can also be used to remove stingers left behind by bees.

Scissors are essential in any first aid kit at home or the workplace. Scissors can be used to cut bandages to fit wounds and to help remove dressings to bandages can be changed to reduce the risk of infection.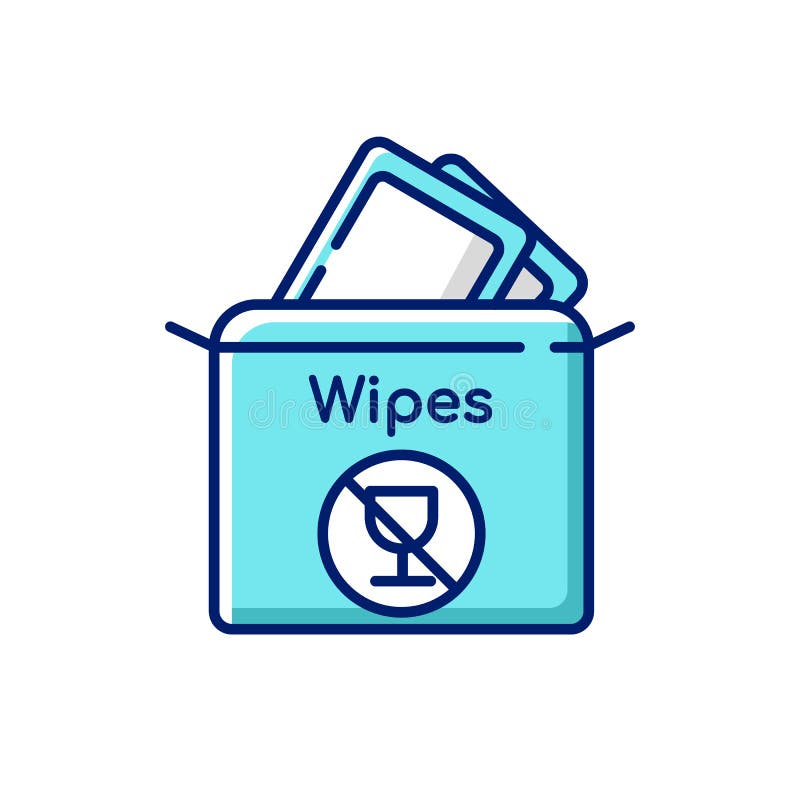 Alcohol-free cleansing wipes are used for cleaning the area around a wound, or to clean skin before applying an adhesive tape or dressing.
Sticky tape, is an important piece of equipment within a first aid kit, as it can apply pressure to a bleeding wound or secure the edges of the specialist dressing.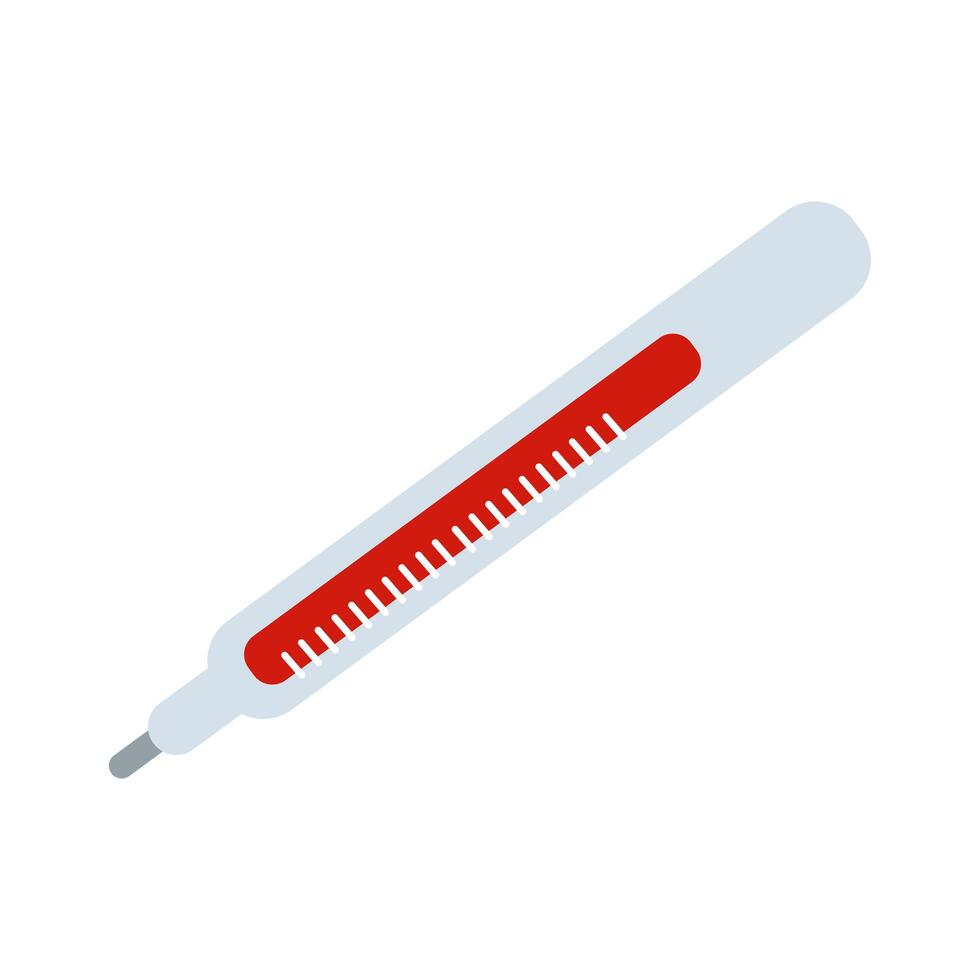 Thermometers (preferably digital) are used to record the patient's body temperature.
Paracetamol, infant paracetamol, aspirin and ibuprofen are types of painkillers that are used to treat pain, temperature and inflammation.
Distilled water is used for cleaning wounds and hands and helps keep the injured area clean and fresh.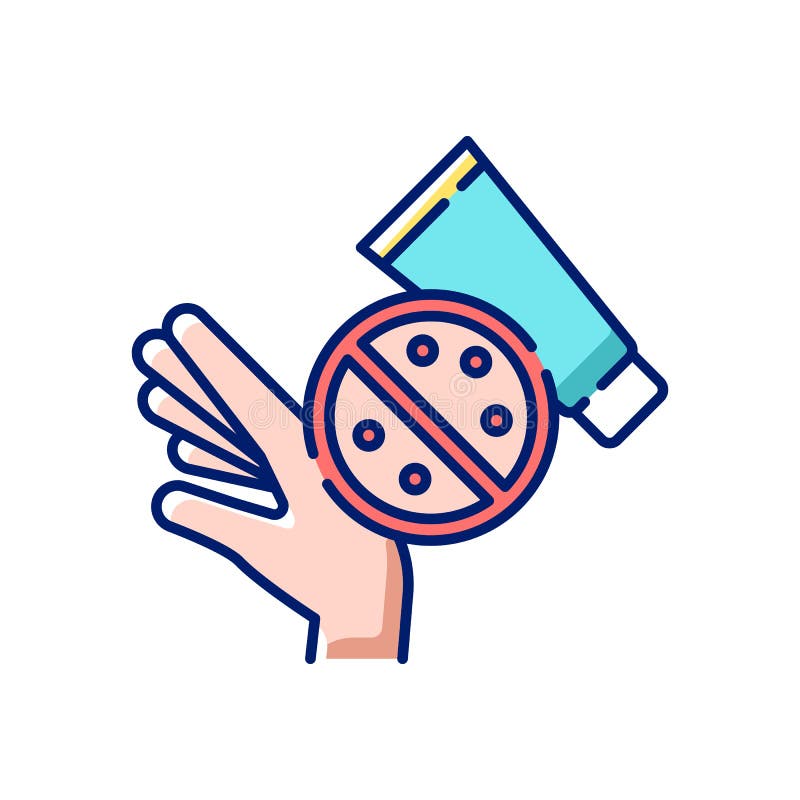 Skin rash cream will reduce the itching and swelling of a rash, certain creams are used; such as hydrocortisone or calendula
Cream or spray to relieve insect bites and stings will reduce swelling in the wounded area.
Antihistamine cream or tablets are used to relieve the pain, itching and swelling caused by an insect bit or sting.

Antiseptic cream soothes and heals wounds, protects against infection and can be used to treat cuts and grazes, minor burns and scalds and small areas of sunburn.